Darkwind is Ahead of the Curve by Shadram
Posted by News
2018-02-20 in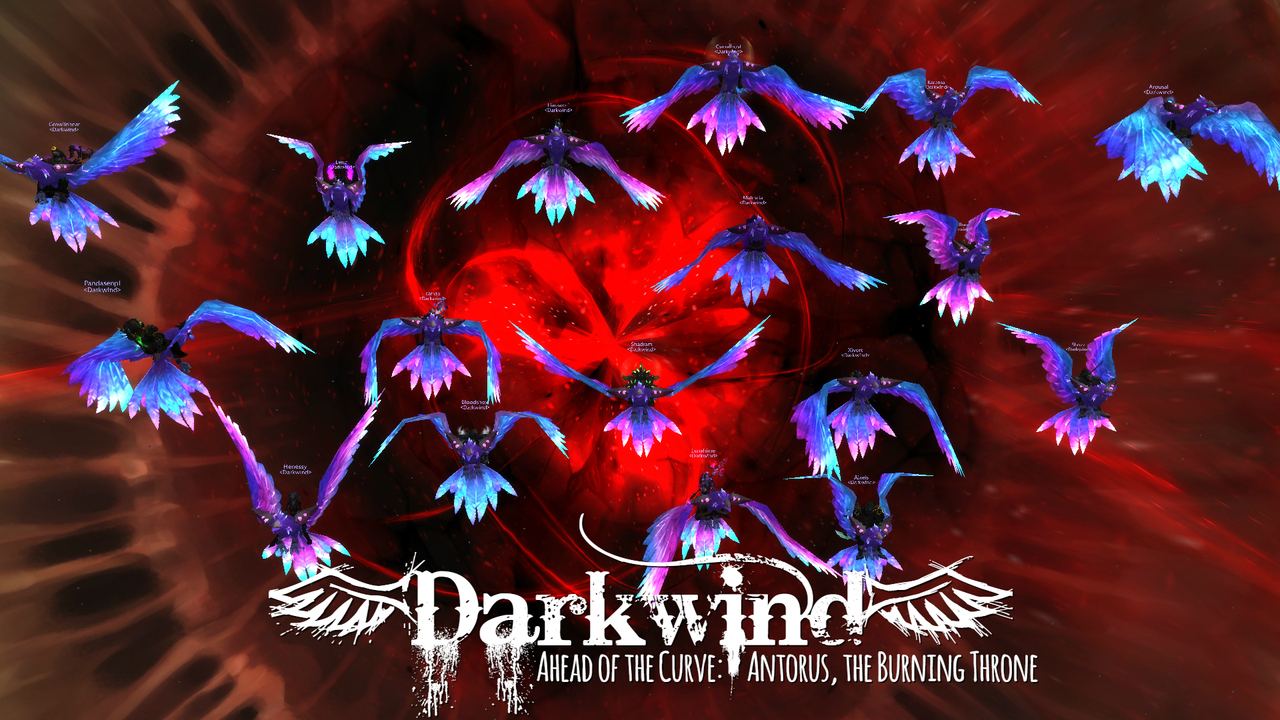 Darkwind has done it; clearing Antorus with a Heroic Argus kill. This brings us our final Ahead of the Curve for the expansion, with a shiny new Violet Spellwing mount as a reward. It takes quite a bit of practice, teamwork, & understanding of your teammates to achieve this throughout the entire stretch of Legion, so great work everyone.
A special shoutout to our Progression raiders that have raided the entire span of Legion: from Emerald Nightmare, into the Trial of Valor, through the Nighthold, into the Tomb of Sargeras, finally ending our journey at Antorus, the Burning Throne. A big thanks to Bloodshox, Growliebear, Henessy, Karensa, Leiur, Liarawolf, Lunahime, Ramza, Shadram, Shozz, and Waldhaar for your unwavering dedication to seeing us through the expansion.
As we wrap up the expansion and prepare for BfA, our Raid Lead team would like to thank all raiders for being here, and for keeping raiding fun, light-hearted, and 4 hours in the week to look forward to. Here's to our raiding endeavors in BfA!
For those interested in trying their hand at clearing Heroic Argus, make sure to make contact with any member of the Raid Lead team (Bloodshox, Karensa, Shadram, or Waldhaar) to see how you can become part of the Progression Team.