Farewell to BfA! by Shadram
Posted by News
2020-11-01 in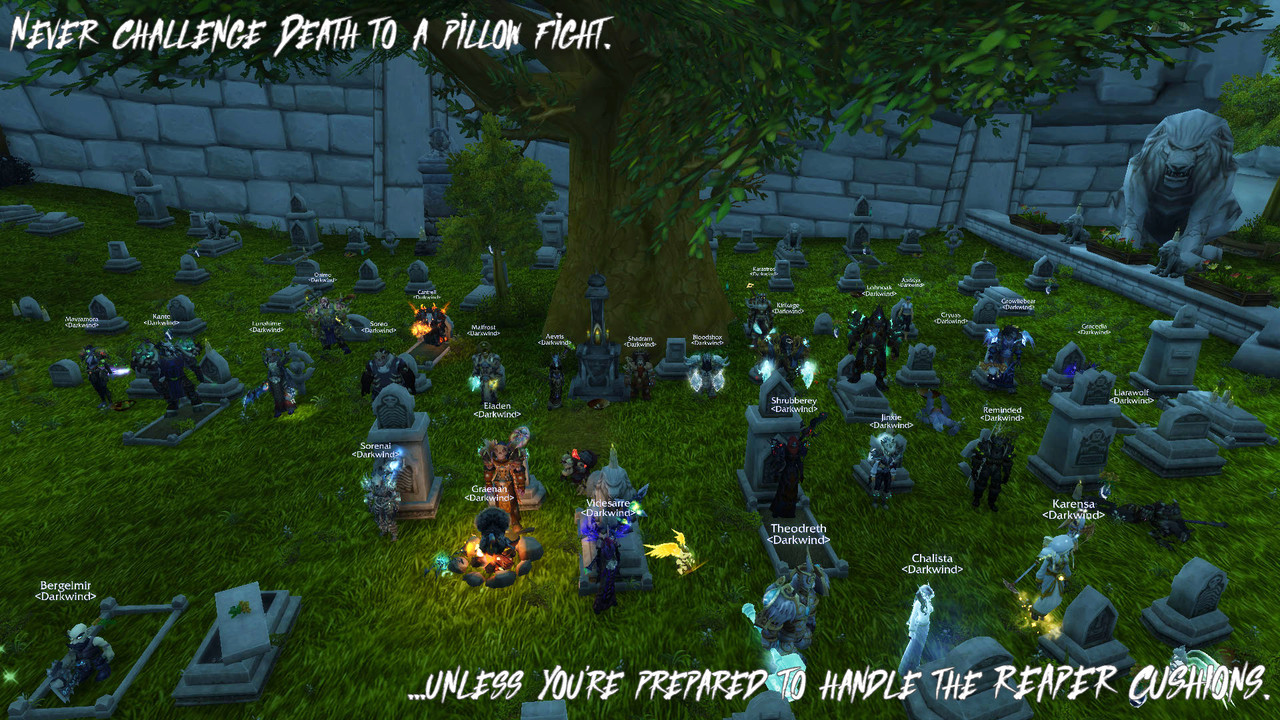 Tonight, Darkwind said farewell to BfA with some Hide and Seek rounds in Boralus, Freehold, and Atal'dazar.  And dropped to our death, corpse darting in various locations around Kul Tiras and Zandalar.  We said farewell with Pirate transmogs, then Afterlife transmogs.  Grats to Lohnoak and Shrub for winning the transmog contests, and to the many winners of Hide and Seek and Corpse Darts.
BfA, Boralus, Zandalar: it's been great.  Darkwind has grown a lot over the course of our two years in this expansion, and we look forward to the future as we enter the Shadowlands.
Shadowlands, here we come!