Farewell to Legion! by Shadram
Posted by News
2018-08-13 in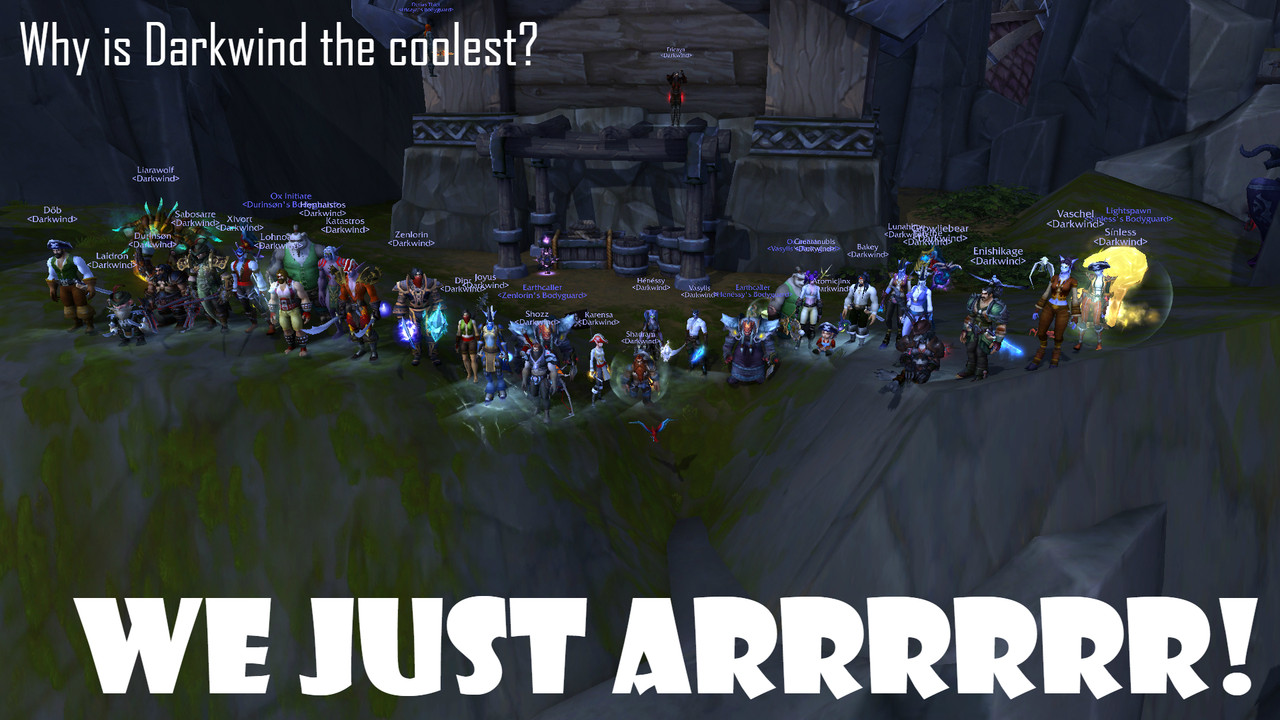 After bidding farewell to the Legion raids this past month, tonight Darkwind said FAREWELL to each of the zones with rounds of Hide and Seek and Corpse Darts during our FAREWELL TO LEGION party.
Here we are, taking a short break from the festivities to show off our PIRATE transmogs. Grats to Vortice for winning the mog contest, taking home a Reins of Poseidus mount.
Legion, it's been great. Here we come, BfA!